Description
Voigtlander SL 12/5.6 15/4.5
NEW Voigtlander SL 15/4.5 Aspherical Lens for Nikon F/F2 Mirror Lockup

(and hundreds of other cameras with the proper adapter)

WITH the Nikon F/F2 Finder Shoe Base !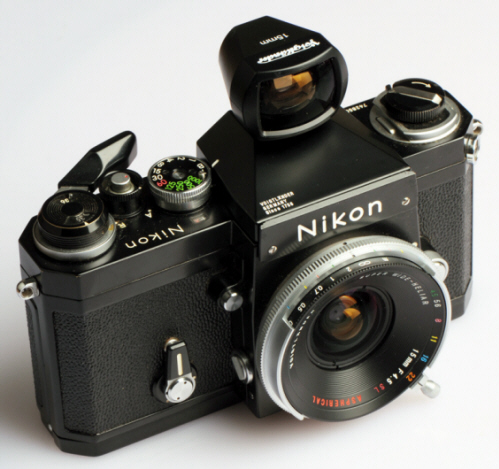 For sale are the rare discontinued Vogtlander SL 15/4.5 lens in Nikon mount, front and back lens caps, 15mm viewfinder,
Nikon F/F2 finder shoe based, all factory boxed. EVERYTHING else shown in the ad is for INFORMATIONAL purposes ONLY.
The rear cap (which also stores the viewfinder) is constructed of very heavy duty plastic, similar in design to the original rear caps for the classic 21/4 Nikkor mirror lock up lens, only better. The thin original 21/4 caps have a tendency to break, these new caps appear much more robust. SPECS: SL 15/5.6 f/stop range 4.5 to 22, close focus to .3 meters. Finders and front/rear caps included with lenses.
The high quality machining and finish of the new SL 12 and 15 are easily apparent. Like the original Voigtlander 12 and 15 lenses in Leica screw mount, these are scale focus lenses.
The Voigtlander F accessory shoe replaces the F/F2 finder, locking in and removing the same way as the original finders via the push button on the back edge of the top plate.