Description
Voigtlander S 85/3.5 APO-Lanthar
for classic Nikon rangefinders

ONLY A FEW REMAIN!

adaptable to Sony NEX, M43, and other so called "mirrorless" digital cameras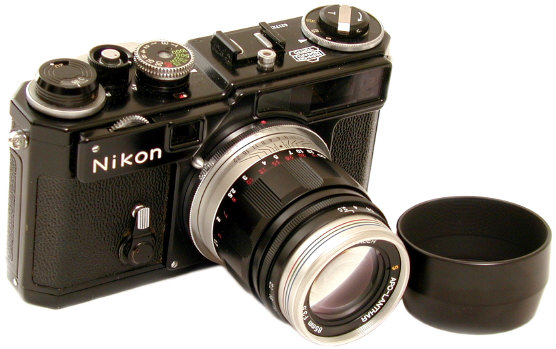 85/3.5 APO-Lanthar mounted on Nikon SP
Voigtlander 85/3.5 APO-Lanthar, the only APO tele lens ever produced in Nikon Rangefinder mount. Introduced May 2003. Note the high quality machining. Specs: Filter size 39 mm, f/stops 3.5 to 22, close focus to one meter, 10 aperture blades, multi-coated, very smooth focusing and aperture ring, as well as very high quality machining and finish. Please note this lens is made in Nikon Rangefinder mount. Only 600 lenses produced!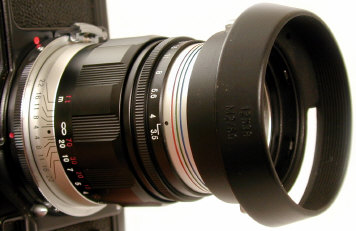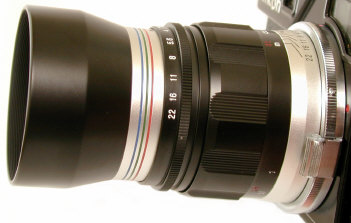 The 85/3.5 will mount the Leica 12538 Vented Hood, as well as standard hood. The 85's standard hood interchanges with the 90/3.5 Leica screw mount standard lens hood.