Description
USED MINT-

USA Voigtlander M43
42.5mm f/.95 SUPER SPEED Lens!
Boxed with caps, lens hood, mint glass,
very slight wear on lens barrel
It's part of a super fast Voigtlander f/.95 threesome for M43 cameras with the 25/.95 and 17.5mm /.95. No other lens maker is offering 3 f/.95 lenses for M43! These lenses would be ideal for the new Blackmagic M43 Pocket Cinema camera !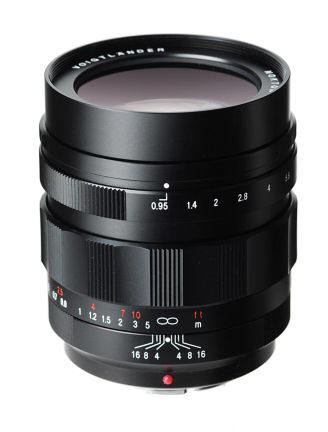 Voigtlander M43 42.5mm f/.95 SUPER SPEED Lens
Equivalent 85mm Portrait Field of View on 35mm format full frame
This is the Third Voigtlander M43 f/.95 lens!

New "Selective Aperture Control System" which allows disengaging the click stop detents for easier video work

f/.95 to f16 aperture range

11 lens elements in 8 optical groups

10 aperture blades

Filter size 58mm

Close focus .23 meter

Size: length 74.6mm, diameter 64.3mm

Lens hood included with lens

Manufacturer's ID BA425M

Super Fast Voigtlander M43 Lenses

17mm f/0.95, 25mmf/0.95, 35mm f/1.2 M mount with M43 Adapter, 50mm f/1.1 M mount with M43 Adapter