Description
Voigtlander S-VM E Adapter
Use classic Nikon Rangefinder internal mount 50mm lenses in combination With the Voigtlander VM Close Up Adapter on Sony NEX Alpha cameras!
Mr. Kobayashi of Cosina had the interesting idea of adding a lens mount to his best selling Voigtlander VM E Close Focus adapter to create a focusing lens adapter for the popular internal mount classic Nikon and Zeiss Contax 50mm rangefinder lenses. This makes good sense as the Voigtlander close focus adapter is a precision focusing helical. Time will tell if the inventive Mr. K adds more lens mounts for non helical mount lenses.

This adapter is machined with such high precision that it does the original Nikon Rangefinder camera mounts proud! The VM-E Close focus adapter provides helical focusing without rotating the lens and it aperture ring - unlike the classic Nikon rangefinder focusing experience which rotates the 50mm internal mount lenses.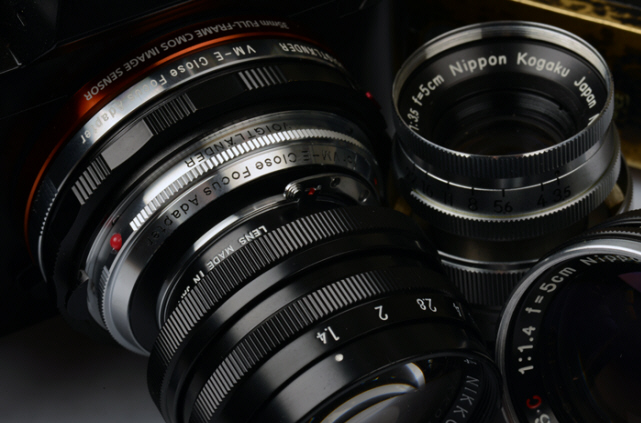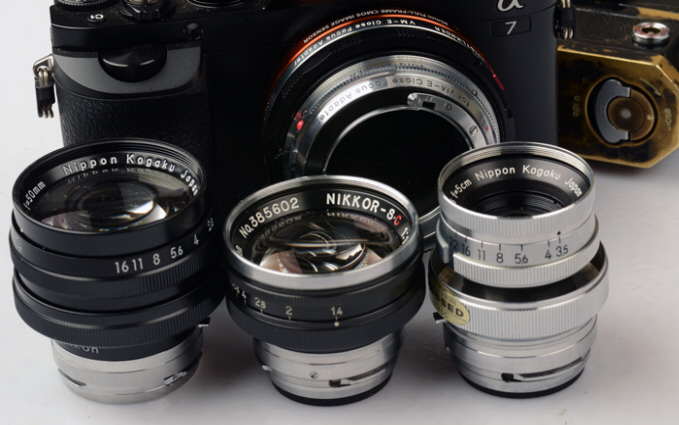 Shown here are three of the fabulous internal mount 50mm Nikkors, the 50/1.4 Olympic 2005 version, black 50/1.4 and Nikon's 1st macro lens the 50/3.5 Micro Nikkor.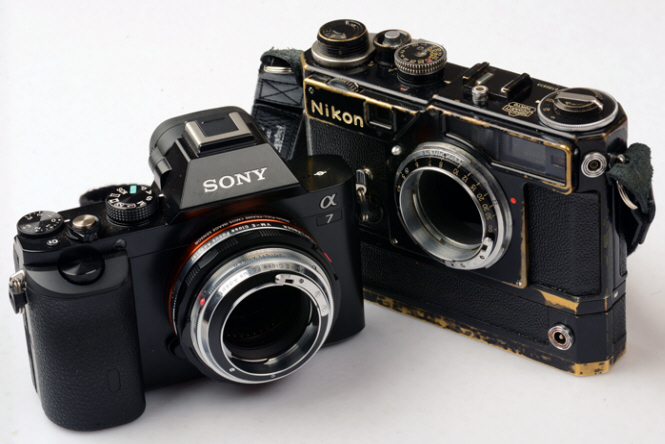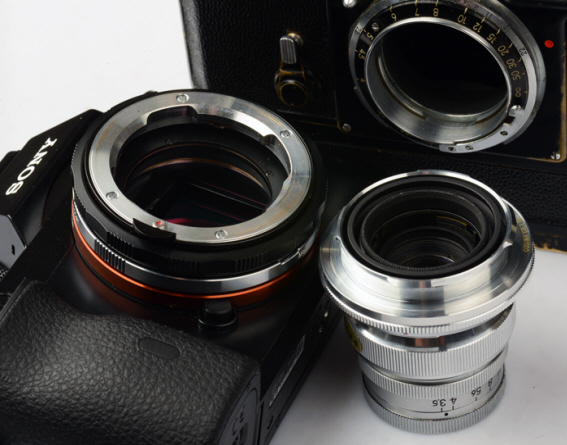 The new and old of the Nikon Rangefinder system: the classic black Nikon SP with motor and today's Sony full frame A7 taking practically all of the SP's lenses via the appropriate adapter. The Sony A7 and A7s wee milestone cameras, offering full frame sensors with focusing for practically ALL the Nikon Rangefinder system lenses - amazing! Of course this adapter combination will also work with all of the smaller format NEX cameras.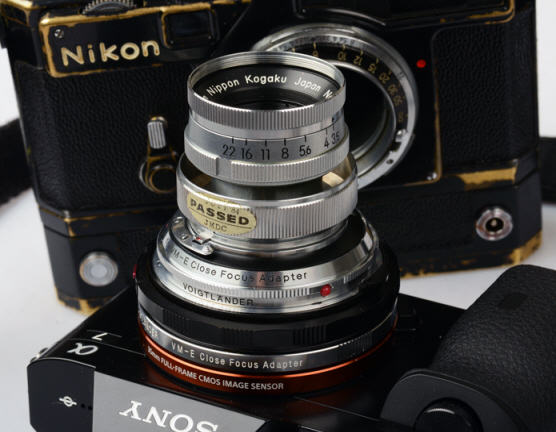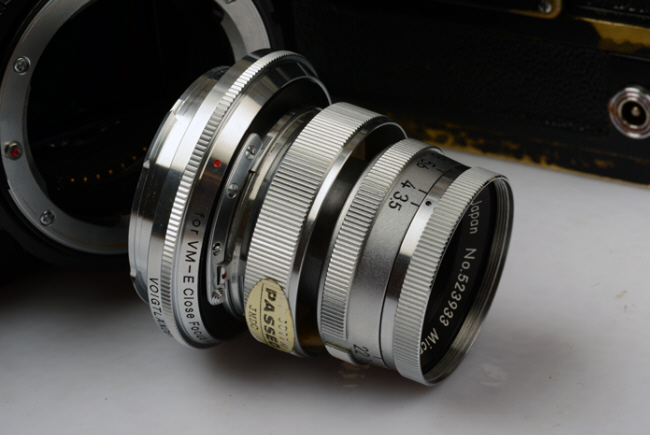 the fabulous 50/3.5 Micro Nikkor of 1956 in like new condition combined with the S-VM E adapter and Voigtlander VM E Close Up Adapter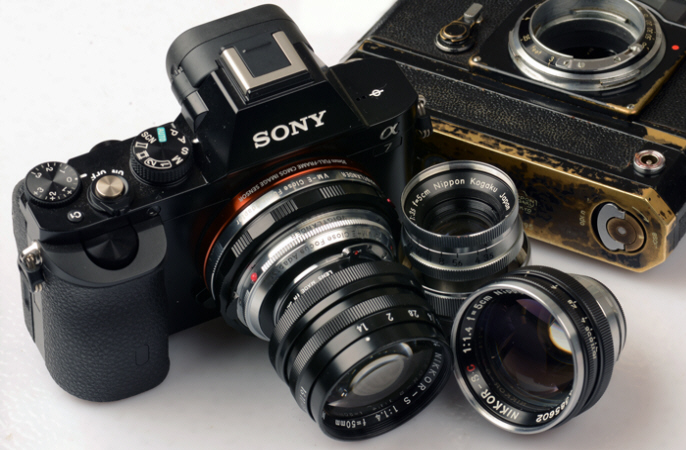 ONE NEW VOIGTLANDER S-VM ADAPTER ONLY!
ALL lenses, cameras and other adapters are shown for INFORMATIONAL PURPOSES ONLY!
the necessary Voigtlander VM-E Close Focus Adapter is HERE