Manufacturer: Voigtlander
Product ID : 8688532
Description
NEW USA Voigtlander M43 42.5mm f/.95 SUPER SPEED Lens!   
Voigtlander 42.5mm /f.95 lens with Next Day USA Delivery and premium clear B+W Multi Coated XS-Pro Nano Filter. Orders received by 2PM California time usually shipped the same day. Free Next Day shipping by USPS Express Mail or FedEx, depending upon USA location. 
It's part of a super fast Voigtlander f/.95  threesome for M43 cameras with the 25/.95 and 17.5mm /.95. No other lens maker is offering 3 f/.95 lenses for M43! These lenses would be ideal for the new Blackmagic M43 Pocket Cinema camera !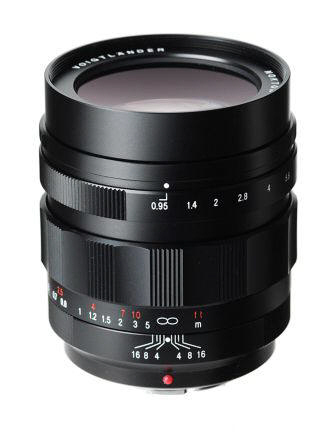 Voigtlander M43 42.5mm f/.95 SUPER SPEED Lens
Equivalent 85mm Portrait Field of View on 35mm format full frame
This is the Third Voigtlander M43 f/.95 lens! 

New "Selective Aperture Control System" which allows disengaging the click stop detents for easier video work

f/.95 to f16 aperture range

11 lens elements in 8 optical groups

10 aperture blades

Filter size 58mm

Close focus .23 meter

Size: length 74.6mm, diameter 64.3mm

Lens hood included with lens

Manufacturer's ID BA425M

Super Fast Voigtlander M43 Lenses

17mm f/0.95,  25mmf/0.95, 35mm f/1.2 M mount with M43 Adapter, 50mm f/1.1 M mount with M43 Adapter
Products You May Like
$999.00
Sale Price: $799.00

Voigtlander 25mm /f.95 lens with Next Day USA Delivery and premium clear B+W...

CLICKLESS Voigtlander 25mm /f.95 lens MODIFIED with CLICKLESS APERTURE RING...

$999.00

Sale Price:

$799.00